Time to reset, time to clean out, time to tune up.
Have you ever been to the place where your body just starts to slow down? It is as if you trying to push a car up a steep hill, with all your belongings inside. This is where I am.
For weeks since the New Year, I have been on a strange roller coaster of activity. There has been plans, events, weather conditions, people coming and going, "friends" falling away and
friends
coming closer. I have started some new projects, maintained some old ones while contemplating effectiveness and sustainability along the way.
But what has happened, is that I was slowly, giving into many comforts along the way. Purging on TV shows recorded to the DVR, or gorging on entire series off of Netflix. I was enjoying too many desserts along with my late night TV viewing. Due to this purging and gorging, I had to compress much needed activities into small bursts of time just to keep up.
The body I learned isn't very happy with this sort of tug and pull, slow and fast motion for a sustained period of time. It prefers more of a gentle ebb and flow to create its rhythm. One could guess how my clothes fit after all those desserts.... and my energy levels are a bit stretched out.
I came across a book over a decade ago...If the Buddha Came to Dinner... it is about a cleansing program, which puts you in control of your food intake, supplements and activities aimed at cleaning up your life and resetting it for optimal output. I have taken the cleanse seriously twice a year. I feel the body becoming sluggish and realize I have induldged a little too much and almost always, my life has also become clogged.
Cleansing isn't a diet, or new age gimmick aimed at losing weight... it is a long held practice aimed at returning to your body, returning to your life and finding the pure connections once more. I come from a line of cleansers. My great grandfather would literally fast for days at a time. He would atone in his own way. It was always spiritual, mental and physical.
Today, I woke up; my body was screaming for attention, my mind was clogged with backed up tasks and my spirit was aching to fly. It was time. No more empty intentions to cleanse, time for action!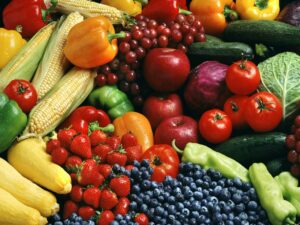 If you wish to follow along, you are more than welcome to check out the book,
If the Buddha Came to Dinner
. I will be following a 3 week regime broken up into 1 week increments. During the entire cleanse, there is no alcohol, dairy, caffeine or sweeteners.
Each day you ingest fiber morning and night along with a pro-biotic. You drink 8 glasses of pure water, and 3 cups of an herbal tea with 30 drops of Dandelion Root Tincture in it.
Week One
, eat only fruits and vegetables keeping in mind to limit starchy veggies to once a day.
Week Two
add seeds, nuts and grains. Again, never mixing grains with starchy veggies.
Week Three
add lean proteins, fish, eggs, beans. Keeping in mind to separate your grains and proteins.
During the entire cleanse, you are asked to clean up your phyiscal surroundings, spring clean if you will. This is an excellent time to start a journal, meditation practice, prayer circle, self help class, or take up a hobby that allows you some spiritual release time while creating and let your spirit shine.
Today is day one for me. The toughest part is the first week... here I go!